485
485 Brass Product Guide
Applications | Specifications | Mechanical and Chemical Data
Overview
Like 464, this is known as "naval brass" because it is regularly used in marine environments. It has an extremely high corrosion resistance, good strength, and excellent resistance to zincification. However, there is better machinability due to higher lead content than 464. While good for hot forming work, 485 should not be cold worked. Additionally, 485 can be easily brazed or soldered, but welding is not advised. This alloy is typically used in marine hardwear, wearplates, bushings, fasteners, condenser tubes, and, true fact, cannons.
Common Trade Names
UNS C48500, CDA 485, C485, Leaded Naval Brass
Other Resources
Safety Data Sheet | Weight Calculator | Mill Test Reports


Products
Applications
Marine
Wearplates
Bushings
Fasteners
Condenser Tubes
Specifications
Mechanical Information

Density

Ultimate Tensile Strength

Yield Tensile Strength

Imperial
0.305 lb/in3
63,800 psi
27,600 psi
Metric
8.44 g/cc
440 MPa
190 MPa
Mechanical Information

Modulus of Elasticity

Shear Modulus

Shear Strength

Melting Point

Imperial
14,500 ksi
5,660 ksi
39,200 psi
1,630-1,650 F
Metric
100 GPa
39 GPa
270 MPa
885-900 C
Mechanical Information

Electrical Conductivity

Hardness Rockwell

Elongation at break percentage

Poissons Ratio

26% IACS
B74
21
0.28
Chemistry Information

Element

Percentage

Cu
59 - 62
Zn
34.3 - 39.2
Pb
1.3 - 2.2
Sn
0.5 - 1
Fe
0 - 0.1
Residual
0 - 0.4
The OnlineMetals.com difference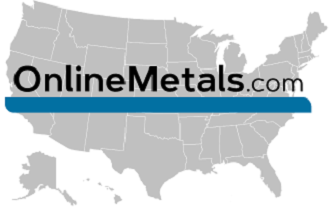 Nationwide Warehouse and Will Call Locations.

1-2 day ground shipping to 99% of U.S

Metal & Plastic Materials

Shop Online. No Minimums. Cut-To-Size Without the Wait.

FREE Mill Test Reports

Save on your Mill Test Reports and Certs of Conformance. They're always FREE at OnlineMetals.com.