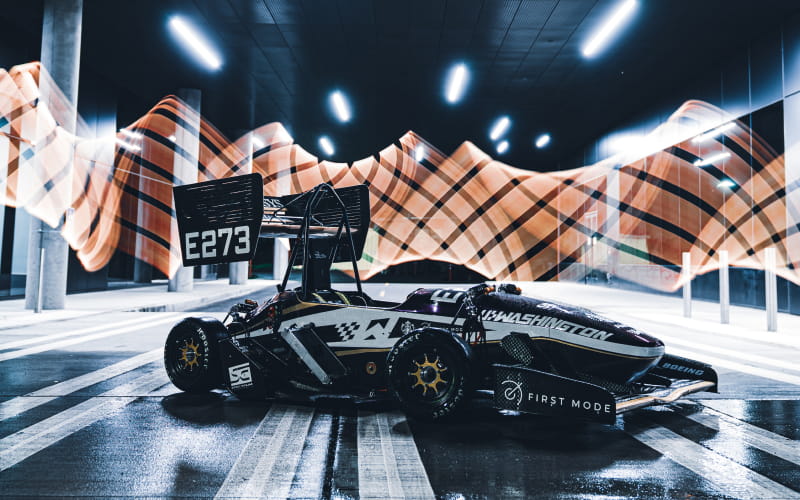 What is Formula Racing & FSAE?
Written By UW Formula Motorsports
FSAE stands for Formula SAE, which is a student engineering competition where teams from universities all around the world design and build small formula-style race cars. The goal is to create a car that is fast, efficient, and reliable, while also meeting certain design specifications and safety requirements. The competition includes events such as acceleration, skidpad, autocross, and endurance, where the cars are tested on their speed, handling, and durability.

FSAE is a fantastic opportunity for students interested in engineering and motorsports to learn about the design and construction of race cars and to compete against other schools in a challenging and exciting environment. In this article, we hear from the University of Washington team on how they select materials, test and measure their car, and how you can get involved in FSAE if interested.
---
What Materials Are Best Suited to Formula Racing Vehicles?
For UWFM (University of Washington Formula Motorsports) , the materials that make up our race car are centered on one primary requirement of any race car: mass. We need our parts to be as strong, stiff, and light as possible to achieve the fastest times. Carbon fiber is used for large components such as the aerodynamics package, chassis, wheels, and enclosures. These are manufactured by our Composites team and they are subsequently responsible for manufacturing and designing all our in-house carbon fiber parts. Using CAD (Computer-Aided Design), DFM (Design for Manufacturing), tooling design, manual layup techniques, and laminate testing, our composites team creates robust carbon fiber parts for our race car.

As far as metals go, 7000 series aerospace-grade aluminum, high-strength steel alloys, and even printed titanium are employed while balancing costs. Aluminum is the most common metal on a formula car due to its low weight, strength, and accessibility. The entirety of our suspension is manufactured out of aluminum and steel sourced directly from Online Metals. Online Metals allows us to source the 7075 aluminum and 4130 steel used in our suspension arms and brackets. With Online Metals being a local supplier, our team can quickly access any amount we need throughout the manufacturing quarter. Online Metals has an ever-expanding catalog of materials available cut-to-size with varied sizes and dimensions, helping our team easily find the specific materials we need from bars to tubes.

The Manufacturing team is dedicated to metalworking and actively trains new members inexperienced in the machine shop. Multi-axis mills and lathes are used to create metal parts with complex geometry, and we also have members experienced in welding metal parts. Over the manufacturing phase, they tackle parts that are difficult to manufacture, becoming highly skilled machinists that benefit the team's manufacturing needs.
---
How Does an FSAE Team Test & Measure Their Car?
Once our car is ready to roll, tuning and testing directly affects competition performance and points. We rely on a multitude of sensors to relay the performance of the mechanical and electrical components of the car. Using telemetry, we analyze the data to understand where we can improve and chase lap time. By testing things in dynamic events, such as skid pad and autocross, we can compare the data against projected values and driver feedback to tune the car to its maximum potential. Additionally, there is a comprehensive ruleset that all FSAE teams must follow, detailed in FSAE's Student Handbook. It is imperative that all these rules are followed, as the car undergoes rigorous electrical and mechanical inspection at competition.

Data is logged through our ECU (Electronic Control Unit) and telemetry boards. The Firmware team is responsible for sensor integration and CAN (Controller Area Network) bus communication, serving as a neural network between the mechanical and electrical systems of the car. The Electronics team is responsible for the design and integration of over 15 different custom-built PCBs. Each PCB (Printed Circuit Board) is integral and serves a specific function. Through the combined efforts of Firmware and Electronics, we achieve tangible data from our car that informs our design and iterations.
---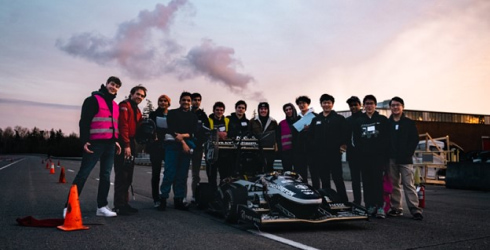 How Does One Get Involved in FSAE?
There are several ways to get involved with FSAE. For students, look into your university's program to learn more about whether you can become involved with their FSAE team, including other campuses. Although UWFM is based on UW Seattle's campus, we also see several students from our UW Bothell campus as well. To start learning helpful skills for the team, it is recommended to develop CAD and FEA skills and build a general baseline engineering knowledge such as mechanics of materials. Remember that FSAE is student-run – that means we are primarily here to help students learn! Even if you possess no knowledge of race cars, we encourage you to apply.

As far as UW FSAE goes, we recruit at the start of every quarter of the academic year (excluding summer quarters). Individual sub-teams do not recruit every quarter, but if the team you want to join is not listed, keep an eye out for recruiting announcements on Instagram (@uwformulamotorsports). Again, all experience and education levels are welcome at FSAE!
---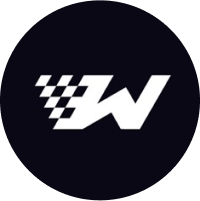 About the Featured Experts
UW Formula Motorsports is comprised of student engineers at the University of Washington and has existed since 1990. We are currently ranked 11th out of over 200 universities, and we design, build, test, and compete with a four-wheel drive, fully electric formula-style race car.