330
330 Brass Product Guide
Applications | Mechanical and Chemical Data
Overview
With a mixture of good strength, formability, and corrosion resistance, 330 brass is mostly used in tubing. It is also easier to machine and work than other forms of brass. Higher than average lead content makes welding difficult, and it is not recommended. The poles that firemen and Ghostbusters slide down are overwhelmingly made from 330 brass.
Common Trade Names
UNS C33000, CDA 330, C330, Low Leaded Brass
Other Resources
Safety Data Sheet | Weight Calculator | Mill Test Reports


Products
Purchase 330 Round Tubing | Decorative Fittings


Applications
Mechanical Information

Density

Ultimate Tensile Strength

Yield Tensile Strength

Imperial
0.307 lb/in3
65,300 psi
50,000 psi
Metric
8.5 g/cc
450 MPa
345 MPa
Mechanical Information

Modulus of Elasticity

Shear Modulus

Shear Strength

Melting Point

Imperial
15,200 ksi
5,660 ksi
43,500 psi
1,660-1,720 F
Metric
105 GPa
39 GPa
300 MPa
905-940 C
Mechanical Information

Electrical Conductivity

Hardness Rockwell

Elongation at break percentage

Poissons Ratio

Machinability Percentage

26% IACS
B70
32
0.346
60
Chemistry Information

Element

Percentage

Cu
66
Pb
0.5
Zn
33.5
The OnlineMetals.com difference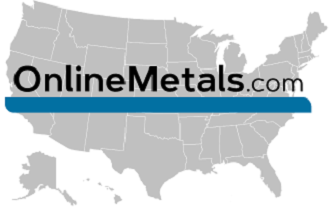 Nationwide Warehouse and Will Call Locations.

1-2 day ground shipping to 99% of U.S

Metal & Plastic Materials

Shop Online. No Minimums. Cut-To-Size Without the Wait.

FREE Mill Test Reports

Save on your Mill Test Reports and Certs of Conformance. They're always FREE at OnlineMetals.com.