260
260 Brass Product Guide
Applications | Specifications | Mechanical and Chemical Data
Overview
The most ductile of the yellow brasses, 260 brass also has a good strength, finishing capabilities and corrosion resistance. It is also easily machined and cold formed. 260 brass should not be used in projects where it will come into contact with acetic acid, hydrochloric acid, nitric acid, or ammonia. Due to the high zinc contact, it shouldn't be soldered. Typically used in architecture, electrical parts, fasteners, and ammunition casings.
Common Trade Names
UNS C26000, CDA 260, C260, CZ106, ISO CuZn30, 70/30 brass, Cartridge Brass 70%
Other resources
Safety Data Sheet | Weight Calculator | Mill Test Reports


Products
Purchase 260 Sheet/Plate | 260 Balls | 260 Foil | 260 Round Tube | 260 Shim Stock | Decorative Fittings
Applications
Ammunition Casings
Fasteners
Electrical Components
Architecture
Specifications
Mechanical Information

Density

Ultimate Tensile Strength

Yield Tensile Strength

Imperial
0.308 lb/in3
74,000 psi
59,500 psi
Metric
8.53 g/cc
510 MPa
410 MPa
Mechanical Information

Modulus of Elasticity

Shear Modulus

Shear Strength

Melting Point

Imperial
15,900 ksi
5,900 ksi
40,600 psi
1,680-1,750 F
Metric
110 GPa
41 GPa
280 MPa
920-950 C
Mechanical Information

Electrical Conductivity

Hardness Rockwell

Elongation at break percentage

Poissons Ratio

28% IACS
F80
10
0.33
Chemistry Information

Element

Percentage

Zn
30
Cu
70
The OnlineMetals.com difference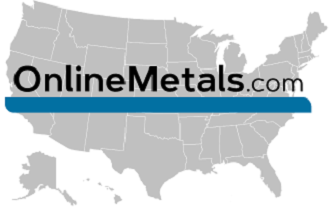 Nationwide Warehouse and Will Call Locations.

1-2 day ground shipping to 99% of U.S

Metal & Plastic Materials

Shop Online. No Minimums. Cut-To-Size Without the Wait.

FREE Mill Test Reports

Save on your Mill Test Reports and Certs of Conformance. They're always FREE at OnlineMetals.com.