6AL-4v (Grade 5)
Titanium 6AL-4V Grade 5 Product Guide
Applications | Specifications | Mechanical and Chemical Data
Overview
The most popular titanium grade, often associated with medical and aerospace applications, though it is also biocompatible. 6AL-4V offers high corrosion resistance and the approximate strength of 6061-T6 aluminum. Its high strength to weight ratio give it a diversified field of applications ranging from medical applications to aerospace and automotive fabrication. Typically used in airframe components, cryogenic vessels, heat exchangers, condenser tubing, and pickling baskets. Typically used in blades, discs, rings, airframes, fasteners, pressure vessels, cases, hubs, forgings, biomedical implants.


Common Trade Names
UNS R56400, UNS R56401 (ELI), Ti-6-4, Ti6Al4V, Ti64, 6-4 Titanium, 6-4
Other Resources
Safety Data Sheet| Weight Calculator | Mill Test Reports
Products
6AL-4V Round Bar | 6AL-4V Sheet/Plate


Applications
Aerospace
Cryogenic Vessels
Heat Exchangers
Condenser Tubing
Biomedical Implants
Specifications
Mechanical Information

Density

Ultimate Tensile Strength

Yield Tensile Strength

Fatigue Strength

Imperial
0.160 lb/in3
131,000 psi
120,000 psi
74,000 psi
Metric
4.43 g/cc
900 MPa
830 MPa
510 MPa
Mechanical Information

Shear Modulus

Melting Point

Imperial
6,380 ksi
2,919 - 3,020 F
Metric
44 GPa
1,604 - 1,660 C
Mechanical Information

Hardness Rockwell/Brinell

Elongation at break percentage

Poissons Ratio

C36/334
10
0.33
The OnlineMetals.com difference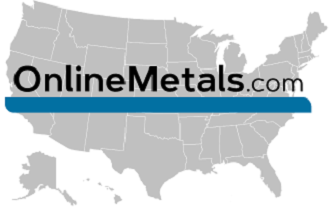 Nationwide Warehouse and Will Call Locations.

1-2 day ground shipping to 99% of U.S

Metal & Plastic Materials

Shop Online. No Minimums. Cut-To-Size Without the Wait.

FREE Mill Test Reports

Save on your Mill Test Reports and Certs of Conformance. They're always FREE at OnlineMetals.com.